LeOrganics
Regular price
Sale price
HK$40.00
Unit price
per
Sale
Sold out
WHAT IS JAGGERY?
It is a concentrated product of cane juice and often date or palm sap without separation of the molasses and crystals, and can vary from golden brown to dark brown in colour. Mostly 3 types of Jaggery famous
a. Sugarcane Jaggery
b. Palm Jaggery
c. Dates Jaggery
BENEFITS OF JAGGERY
• Helps in digestion by activates enzymes • Helps in cleansing liver by flushing toxins from body
• It helps boost resistance against infections, hence building stronger immunity
• Palm Jaggery is only plant source of Vit B12
• Palm Jaggery is low in GI index of 35 ( lower than honey & sugar)
• Eating a piece of jaggery daily can help women combat PMS symptoms
Share
View full details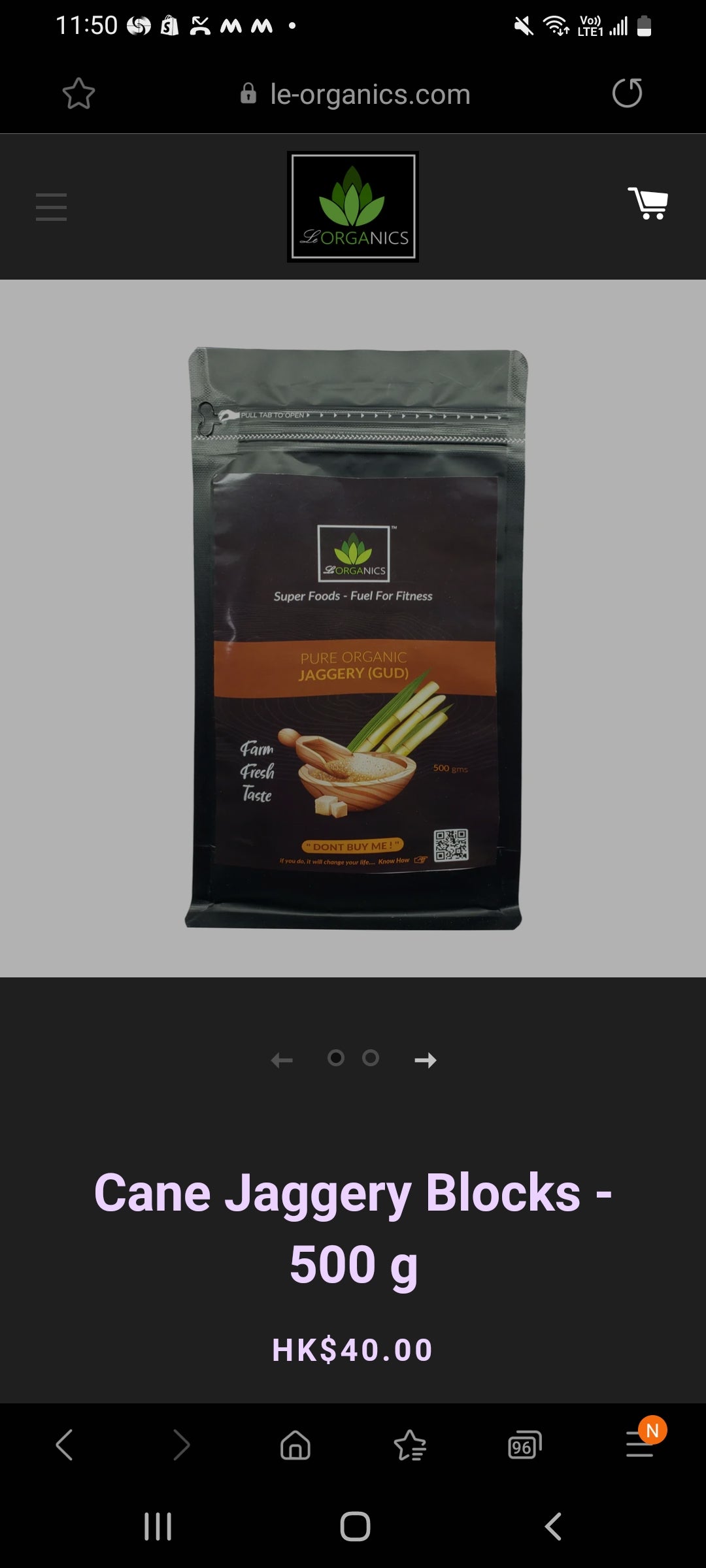 Fantastic product
Fantastic quality and excellent customer service. Will purchase again.